Application Fields and Characteristics of PVC Foam Boards
Humans have always been experimenting to bring out the best of natural resources available at hand and create substances that are better in quality and last longer than their natural substitutes. Poly Vinyl Chloride, widely known as PVC, is one such material. It's highly preferred these days due to it is lightweight, strength, durability and most of all, water-resistant characteristics.
As a professional supplier of materials used for advertising, digital printing and construction, Sounda has been committed to producing high-quality PVC foam boards, what is a man made material that has fine stability, high intensity, and anti corrosive. Let's learn about the specific characteristics and applications of PVC foam boards.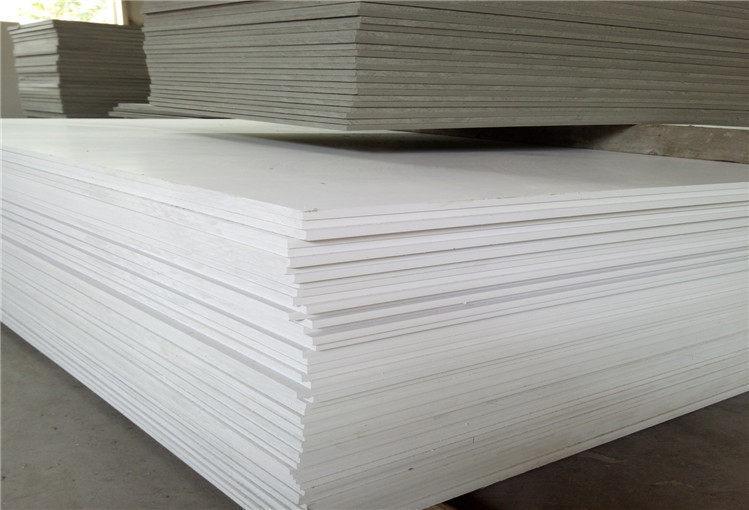 1.Light texture, good toughness, uniform cells, smooth surface, bright colors, and matte effect.
2.Good weather resistance, waterproof, anti-ultraviolet, corrosion resistance, anti-aging, insulation, flame-retardant, sound insulation, heat preservation, and stable performance.
3.It has the characteristics of sawing, wounding, nailing, riveting, sticking and surface treatment like wood. At the same time, it has the characteristics of thermoplastic, plastic weldable, thermoformable, and convenient for secondary use.
4.PVC foam boards can also show its talents in advertising exhibitions. It can produce a variety of advertising display boards, booths, signs, POPs and other public signs, etc. It is simple to make and easy to install. At the same time, the surface of the PVC foam board is suitable for printing. The same has excellent results.
5.Foam board not only has all the advantages of wood, but also has many characteristics that ordinary wood does not have. It can fully replace wood, imported plywood, Polaroid board, particle board, medium density board, etc., and is widely used in the advertising industry, Construction industry, national defense technology, and military equipment and many other fields.
Applications of PVC foam boards:

1.Used for the ceilings of Cars, Buses or Trains
2.Widely used for making home and office furniture
3.Used to build external wall panels
4.Home interiors can be designed using PVC foam boards
5.Used in sign boards and outdoor advertising kiosks
6.Used in Construction, Garage Doors, POP Displays, Exhibit Spaces & Signage
PVC foam boards have many characteristics and can be used in a lot of applications, maybe not only in the above fields. If you want to purchase PVC foam boards,
welcome to contact us immediately!
Sounda is a professional manufacturer of sign making, digital printing and construction materials. We are committed to supplying the global market with consistent quality and first-class service.