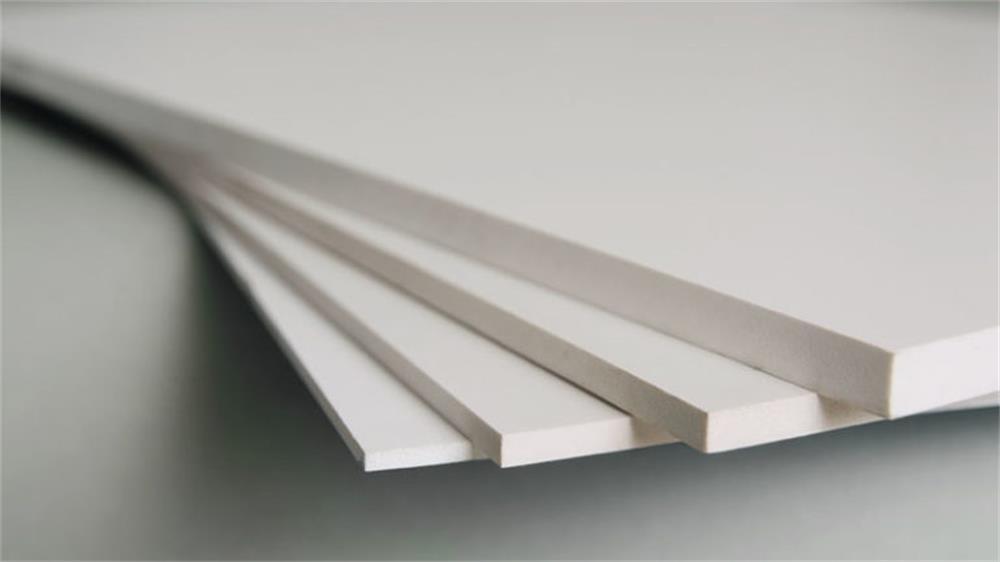 PVC foam board
is light in weight but high in performance, and it is a very cost-effective general-purpose material. And the high-quality PVC foam board is not harmful to the human body, and it is safer and healthier than other materials in the field of interior decoration. The following are the characteristics and uses of PVC foam board.
Features of PVC foam board

1. Waterproof, flame retardant, acid and alkali resistance, mothproof, lightweight, heat preservation, sound insulation, and shock absorption characteristics.
2. It is processed the same as wood, and its processing performance is far better than wood.
3. It is an ideal substitute for wood, aluminum, and composite boards.
4. The surface of the crust board is very smooth, high in hardness, and not easy to scratch. It is often used to make cabinets, furniture, etc.
5. Environmental protection: PVC foam board does not have a large amount of formaldehyde like indoor decoration. The harm of formaldehyde to the human body is well known to everyone, and it is precise because of this that many people are very disgusted with products containing formaldehyde. Therefore, more and more products are beginning to take the road of environmental protection and health. The PVC foam board is renewable and sustainable and has a small but very important significance for protecting the earth's environment and natural ecological resources.
6. Environmental: PVC foam board can withstand most organic solvents such as inorganic acid, alkali or salt, and is suitable for medicine or chemical anti-corrosion materials.
7. Electrical properties: PVC foam board is a polymer product with good electrical properties, but relatively speaking, the corona resistance is relatively general, and it is suitable for use between medium and low voltage and low-frequency insulating materials.
Use of PVC foam board

1. Interior decoration boards for passenger cars, train cars, ceilings, box scores, etc.
2. PVC foam board is used for building exterior wallboard, interior decoration board, office, residential, public place building compartment, commercial decoration frame, clean room board, ceiling board.
3. Screen printing, advertising signs, exhibition board production, signboards, photo frame album boards.
4. PVC foam board is suitable for chemical anti-corrosion engineering, thermoformed parts, cold storage boards, special cold insulation engineering, environmental protection board molds, sports equipment, breeding materials, seaside moisture-proof facilities, water-resistant materials, etc.
Through the introduction of the characteristics and uses of the above-mentioned PVC foam board, we can better understand the performance of this material, and it will be more convenient in selection and application. If you want to know more about PVC foam board after reading the above content, you can get in touch with us. We will provide you with professional consultation and comprehensive solutions.
As a professional supplier of
advertising, digital printing, and construction materials
, we have won the trust of many customers with our experienced manufacturing team and high-quality products. We have a complete management team and strict quality inspection system, which can control the quality of products in all aspects. At the same time, we will also provide thoughtful one-stop service and formulate effective solutions according to customer needs. If you are interested in our PVC foam board, please contact us immediately!